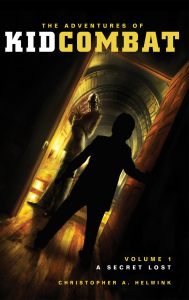 The Adventures of Kid Combat is a series of books for young adults written by Christopher A. Helwink.
The books follow the adventures of Kid Combat and his band of young crusaders as they fight back against the evil Phillip Arthur Jones.
Click through the volumes to get an in depth look at each book.  Or click on the characters page to read bios on the gang!